8 July 2021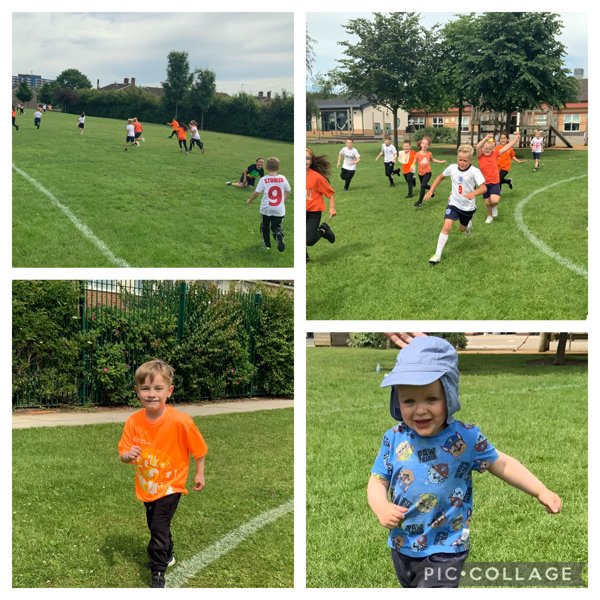 For weeks now children have been gaining sponsor money and preparing to take part in the run! Yesterday the big day finally came and children from across school ran one mile around the school grounds to earn their sponsor money.

So far we have raised £1,195 online and £475 in cash giving us a total of £1,670 which has far surpassed our modest target of £350! This money will go to support Children's Cancer North. They say, "We are here to make life better for children with cancer. For as long as families in the North East and Cumbria are affected by childhood cancer, we will invest in revolutionary research to find cures and kinder treatments and ensure those directly affected get the support they need."

As many of you will know this charity means a lot to me personally, after my son Finlay was diagnosed with leukaemia in 2018, and again in 2020. This charity fund research into new cancer treatment, and pioneering therapies are the reason he is still here today. A huge thank you to everyone for taking part and raising so much money for a good cause. Finlay came down and even a did a lap himself to help raise some money!