22 June 2021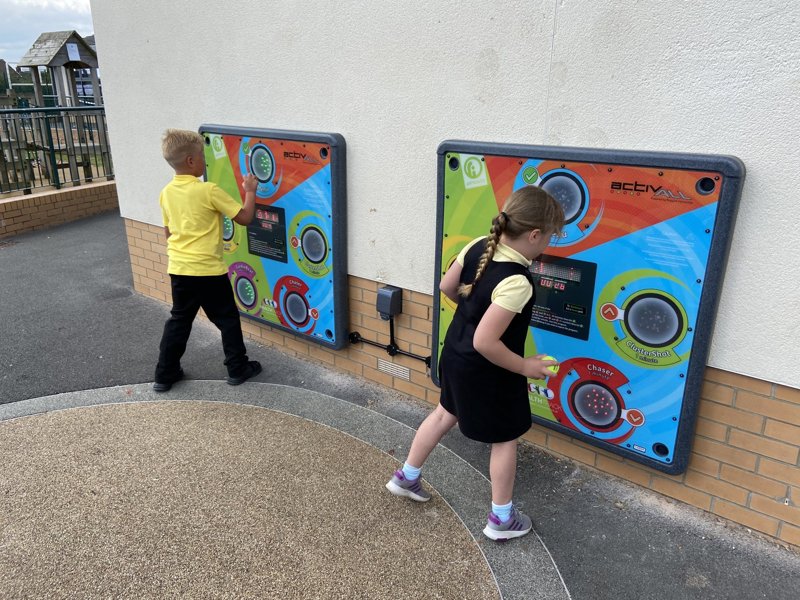 This morning the children noticed workmen installing something new on the playground. It turns out it was a set off 'ActivAll' boards!
ActivAll is the fantastic high-impact reaction wall, designed for fitness, health, and fun. Combining movement, action, coordination, and problem-solving, ActivAll is acknowledged as a unique inclusive fitness tool, giving everyone access to exercise regardless of ability, age, or fitness.
We have started teaching the children how to use them and they are loving them - not to mention improving their fitness at the same time.
Every primary school in England receives money known as the 'Primary PE and Sports Premium' fund, and we have used some of our money to purchase these exciting boards for our children. You can read more about how we spend our premium here.
You can read more about ActivAll boards here - https://www.activall.co.uk/