23 September 2021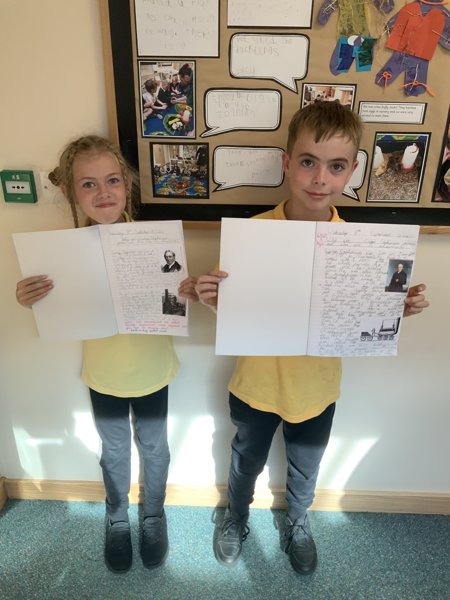 I always think of September as a 'New Year' - more so than January! Maybe its because I've always worked in a school since leaving school myself...
I think there is no more exciting time in a school than the Autumn term. It begins with new classes, new teachers, and in our case a whole new group of learners: our fantastic 'Little Stars' who are only two years old!
I've really enjoyed walking around school and seeing the children in their new year groups and new classrooms. They are already so calm and settled, and have made great relationships with their new staff. I'm also already seeing some absolutely incredible work being produced - such as the biographies of George Stephenson from Year 5 in the photo above.
The most exciting thing for me has been the return of our weekly SMART award assemblies. Although we can't have parents and families in just yet, we have been able to get our whole school family together and celebrate those children who have been really demonstrating our vales of success, motivation, ambition, respect and trust.
Which part of the new school year are you really looking forward to? I'd love for you to let me know by leaving a comment below!
Posted by Chris Story
Category: Principal's Blog
---
Leave a Reply